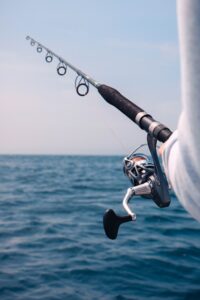 Fishing can be a very lucrative hobby and is a popular pastime in many places across the globe. However, it is often difficult to determine the value of fishing. One of the factors that makes fishing worthwhile is that it can provide relaxation and recreation while seeking a catch. Fishing has been a popular activity for decades. With modern-day technology, anglers have access to many types of fishing equipment that allow them to catch and reel fish in the most efficient way possible. Fishing also benefits the environment because it helps keep waterways clean by removing pollutants from rivers and providing an alternative food source for wildlife and people. The value of fishing depends on one's definition. Some people consider fishing a way to enjoy leisure, while others see it as a way to create livelihood opportunities.

Ever put your fishing rod in the trunk of your car, drove to the fishing pond, opened your car trunk only to find your rod broken? Or realized that you forgot an important piece of fishing equipment? Well, that's what happens when you don't buy a fishing rod case. A fishing rod case not only protects your fishing equipment, but it also makes it so much easier for you to transport them.
This Rod Bag is specifically designed for anglers who want to carry a combo fishing set. It serves an ultimate purpose for packing your rod case equipped with reels, and enables you to easily carry your rod and reel with maximum safety so that anglers can directly fish by taking the combo set out of the case.
We do Special orders:
Each rod cover is custom made! We take the extra step to add special features so that customers can special order their cover, to meet their needs. Custom features also include; colour, measurements (to fit any rod), and name or design embroidered on cover.
Welcome To Fishing Club Community
This rod is known for its strength, durability, and versatility. It's strong enough to protect your Fishing Rod.
Best Products for Fishing.... I Just Love this products... thank you poleguard for this...
Give the Gift of Fishing Rod Cover
Beauty of this Product is Just Best Products.